The No. 17 ranked Miami Hurricanes are in Louisville this week to take on the No. 18 Cardinals.
Following a 52-27 win for the Hurricanes last season, Louisville looks to get payback for the loss on the highest stage, College GameDay.
On defense, the Cardinals are speedy and hungry, guided by a group of gritty sideline to sideline linebackers in Rodjay Burns (6-foot, 215-pounds), Yasir Abdullah (6-foot-1, 225-pounds), CJ Avery (5-foot-11, 230-pounds), Dorian Etheridge (6-foot-3, 230-pounds) and utility guy Monty Montgomery (5-foot-11, 225-pounds).
Here's what you should expect from each unit of UL's defense.
Deep linebacker unit
Louisville's starters at linebacker all attack and play the ball well. They were all over the field in week one vs Western Kentucky. Abdullah, Avery and Etheridge are three of the top returnees on defense.
Burns, a transfer from Ohio State, is arguably the Cards' most versatile defender. The former full-time defensive back now plays Louisville's "Card" position, which is similar to Miami's striker position.
Montgomery is an athletic playmaker. The Cards like to get him on the field in passing situations. He was a big part of Louisville's pressure on defense in week one.
Speedy and lean up front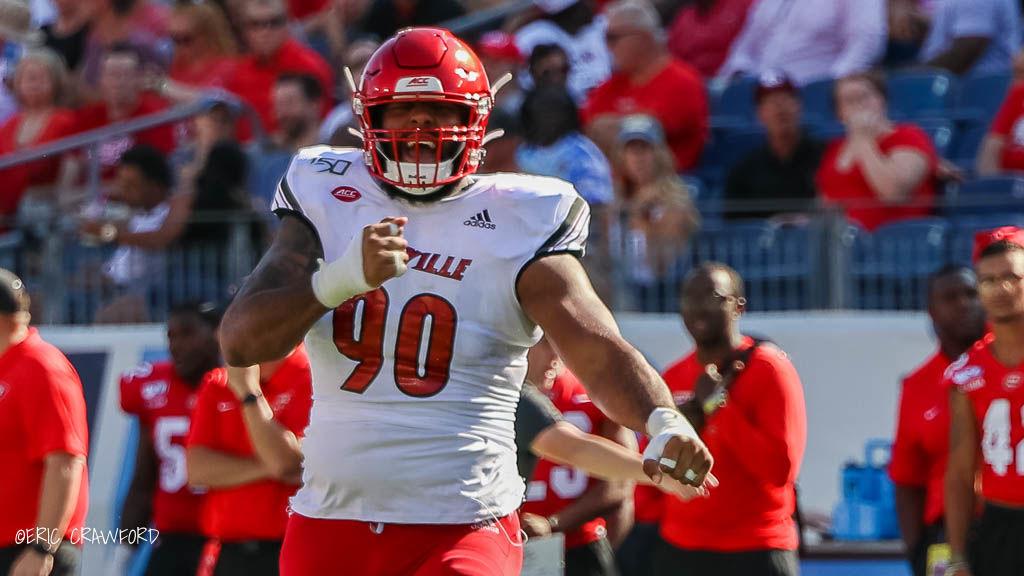 The defensive line is loaded with upperclassmen. But for the most part, they're undersized with the largest being nose tackle being Jared Goldwire at 6-foot-6, 305-pounds.
Tabarius Peterson (6-foot-3 260-pounds) is a senior defensive end and one of their leaders ondefense. Yaya Diaby (6-foot-4, 255-pounds) is a talented, highly sought after JUCO newcomer at defensive end.
Louisville, like Miami, rotates three to four defensive ends and multiple defensive tackles to keep the starters fresh. Redshirt freshman Ramon Puryear (6-foot-3, 255-pounds) will relieve Peterson & Diaby.
Experienced in the back end
The starters at safety Russ Yeast (5-foot-11, 205-pounds) and Isaiah Hayes (6-foot-1, 208-pounds) are both seniors. Yeast has proven to be an instinctive football player & very active. He didn't allow a reception in the opening week against WKU & was only targeted once.
Look for him to be tested as Miami opens up the offense this week.
Hayes, a graduate transfer from Arizona, tallied five tackles in Week 1.
Sophomore standout at CB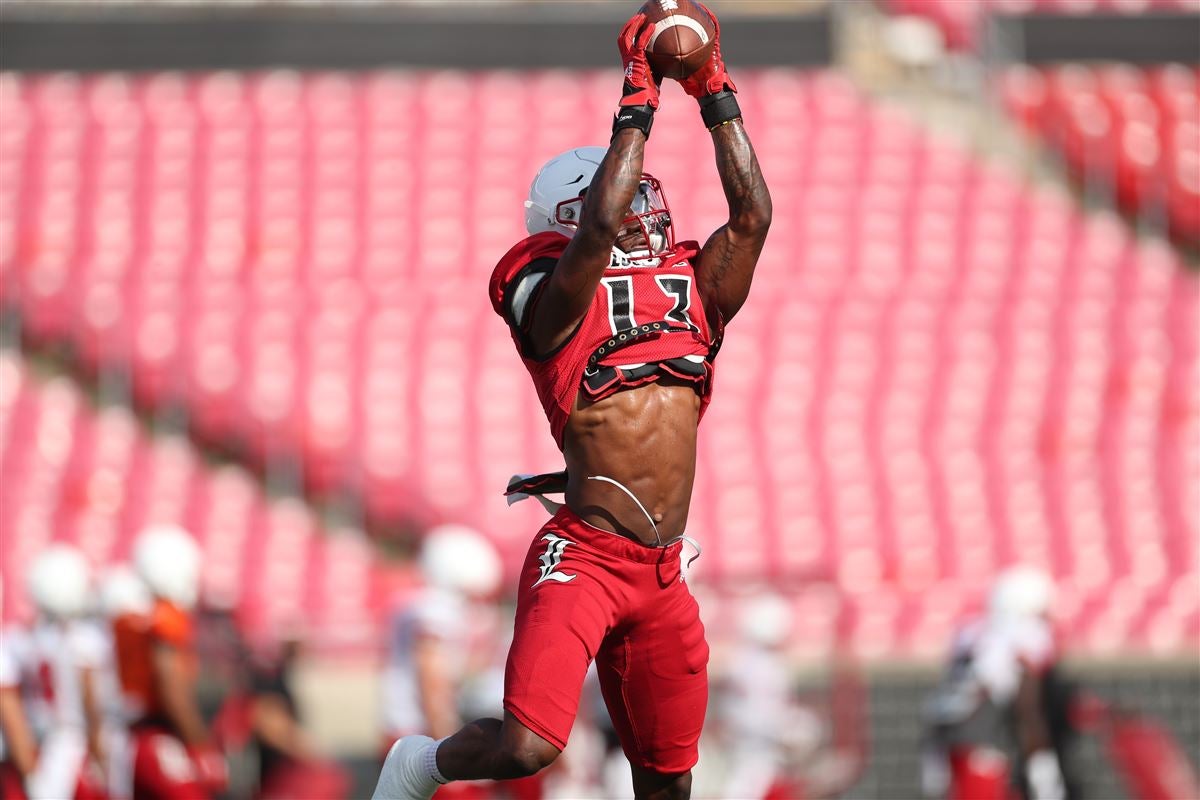 Sophomore Kei'Trel Clark (5-foot-10, 165-pounds) started in seven games last year at Liberty before transferring to UL. As a freshman in 2019, he broke up six passes and recorded 38 tackles.
Clark is quick and likes to play in wide receivers' pockets. He excels in man & plays his opponents tight. Former Chaminade Madonna standout Anthony Johnson (6-foot-1, 207-pounds) is the starter on the other side.
Chandler Jones and Marlon Character also see the field a lot.
What to expect
The depth chart for Louisville had one "OR" on it when it was announced earlier before the season. That position was at placekicker. The defensive line through defensive backs are the same caliber that Jarren Williams was able to carve up for six touchdowns on last season.
Miami goes into the game with a much more quality player at quarterback and a true dual-threat that has proven to be productive through the air and ground.
In Week 1, King and the Canes gashed a top 20 UAB run defense for 337 yards. Lashlee admitted that due to the looks on defense he was getting from UAB, it made more sense to keep running the ball. It may be more of the same if the Hurricanes can get the run game humming early.
King added to a greedy ground game with four of his five scrambles for more than 10 yards and ended the game with a 76.4 passing grade per Pro Football Focus.
Miami may take a different approach this week if Louisville is able to play the read-option/play-action well with their agile front seven. UM will have to spread it out and have one of their receivers win one on ones in space. They'll also have to get the deep ball working consistently.
Who will separate themselves as the guy at wideout? In the passing game look for Lashlee to key in on their linebacker Etheridge if possible. He's proven to be less than stellar in coverage, giving up five touchdown passes in 2019.
If there's any week to target tight ends Brevin Jordan and Will Mallory, this is it.