The Numbers:
With only 24 scholarships available, the Miami Hurricanes have to be very selective with the remaining three they have on the table.
And with multiple spots to fill on both sides of the field, precision will play a huge impact in UM's final pieces of its 2021 recruiting class.
Quarterback:
The importance of taking a quarterback in every cycle can't be understated, given that it's the most important position on a team. The Hurricanes have done a solid job of adding depth to the quarterback room by taking three quarterbacks in the last three cycles. As past recruiting cycles show, Miami has to take a quarterback this cycle, no if and or buts about it.
Quarterback targets this cycle: 1
QB Jake Garcia (USC Commit)
6-foot-2.5, 188-pounds
The four-star out of La Habra, California holds a USC pledge and a strong one at that. He's recently expressed his intention to enroll at USC in the spring and doesn't seem to be moving off his commitment. Garcia has visited Coral Gables multiple times in the past year and has made it very clear that he's their QB1 for this cycle. Though it doesn't seem too likely Garcia flips to the Hurricanes, he's included as a target given that the stars align.
Running Back:
Perhaps the most talented group on offense for the Hurricanes is at running back. Miami currently has four scholarship running backs on the roster, however, only Camron Harris has had any production for the Hurricanes. Miami added an ultra-talented duo in Jaylon Knighton and Don Chaney Jr. in the 2020 class. Miami also has redshirt junior Robert Burns on the roster, but injuries have been a constant issue for Burns, and he hasn't seen any significant action in his four years at Miami.
Running back targets this cycle: 1-2
RB Thad Franklin (Miami Commit)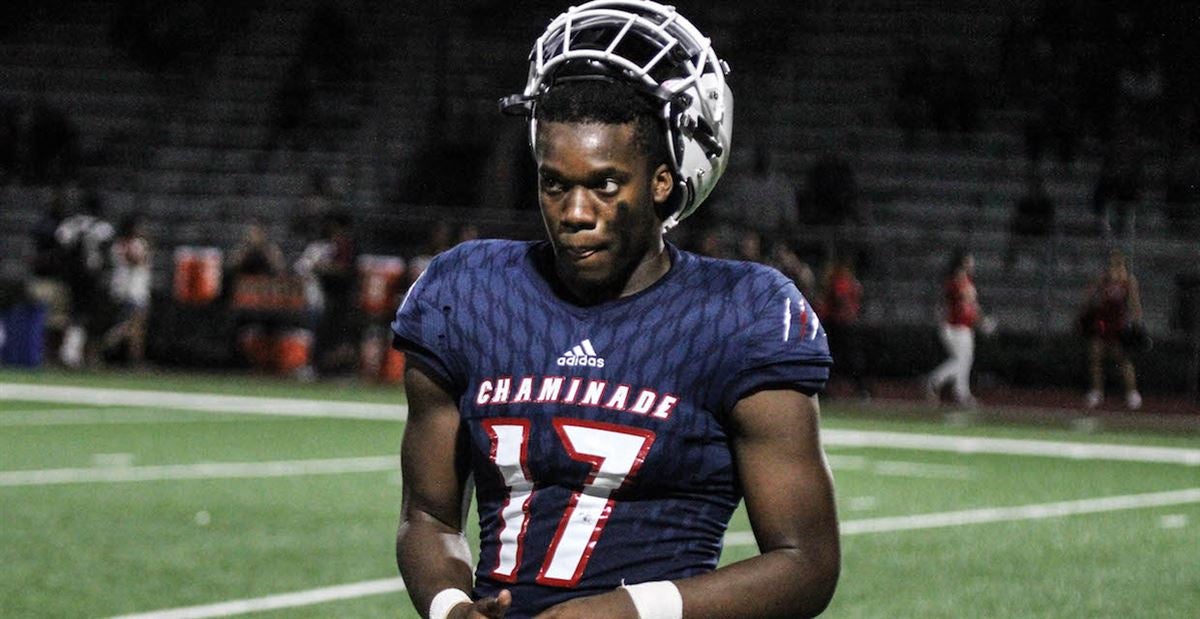 6-foot, 225-pounds
Franklin is a four-star bruising back out of local pipeline Chaminade-Madonna Prep. He recently shut his recruitment down and ensured that he'll sign with the Canes. Franklin carried the ball 288 times for 2282 rushing yards and 28 touchdowns en route to the Class 3A State Championship in 2019.
RB Amari Daniels
5-foot-8, 194-pounds
Daniels is labeled an all-purpose back out of Miami Central and is rated a three-star by 247sports Composite rankings. Though Miami took two running backs last cycle and already has Franklin locked down, an ideal recruiting class would have Miami adding more depth to the running back room and continue their trend of two-headed monster running back classes. Daniels also compliments Franklin with his elite pass-catching abilities and slippery frame.
Wide Receiver:
Miami returns a talented but largely unproven group of receivers in 2020. UM has done well to recruit the receiver position in past cycles but look to add to the depth and talent this year. With the addition of Rhett Lashlee and his up-tempo spread offense, there is an increased importance on getting elite receivers who are dynamic after the catch.
Wide receivers targets this cycle: 3
WR Romello Brinson (Miami Commit)
6-foot-2, 180-pounds
Brinson is a smooth route running wideout who led Miami Northwestern to the Class 5A State Title, totaling 43 receptions for 834 receiving yards and eight touchdowns. Brinson is pegged as a four-star and is one of the elite wide receivers in South Florida for the 2021 cycle.
WR Jacolby George (Miami Commit)
5-foot-11, 161-pounds
George is a raw receiver prospect who has been highly productive for a Plantation squad who made the state playoffs last season. He's underdeveloped at this stage which is intriguing considering he caught 46 passes for 1030 yards and 12 touchdowns as a junior. The four-star pairs nicely with Brinson and can make an impact for the Hurricanes after a year or so in a college weight room.
WR Brashard Smith (Miami Commit)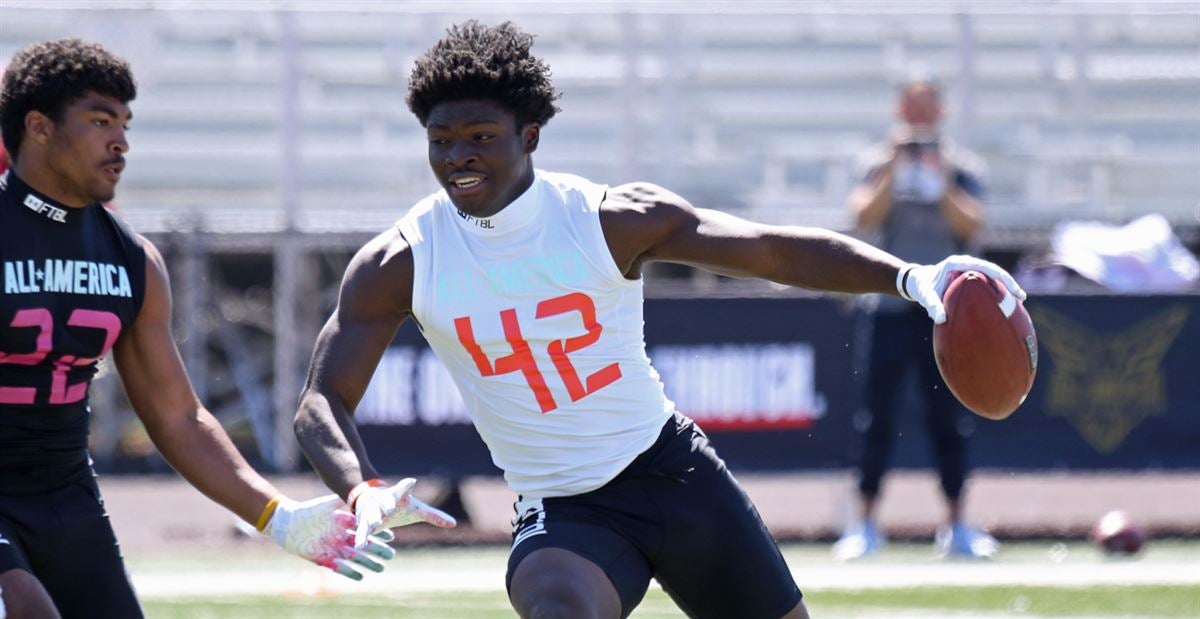 5-foot-8.5, 190-pounds
Smith is a member of the highly touted Palmetto five and was a must get for the Hurricanes at this stage. He's is one of the fastest guys in Florida and is a monster with the ball in his hands. Smith is underrated as a three-star due to his measurables, but his athleticism and production suggest that he will be a weapon for the Hurricanes. Smith rounds out this class very nicely since he is a true slot receiver and can take snaps as a running back or as a return man.
Tight End:
Since Miami is THE 'Tight End U', there is an unspoken emphasis on recruiting elite tight ends every year. With Brevin Jordan likely entering his name in the NFL draft after this season, Miami needs to replace the hole that Jordan will leave. Luckily Miami will likely return talented tight end Will Mallory as well as Larry Hodges, and welcome incoming freshman Dominick Mammarelli. Still, though, Miami looks to add to the depth at tight end.
Tight end targets this cycle: 2
TE Elijah Arroyo (Miami Commit)
6-foot-4, 210-pounds
Miami continues the tradition of getting highly productive tight ends with Arroyo. The four-star out of the Dallas area is a Florida native who looks to return to his roots and continue the tradition of great Canes tight ends. Arroyo recorded 48 receptions for 648 yards and 5 touchdowns in 2019, earning first-team All-District honors
TE Khalil Brantley (Miami Commit)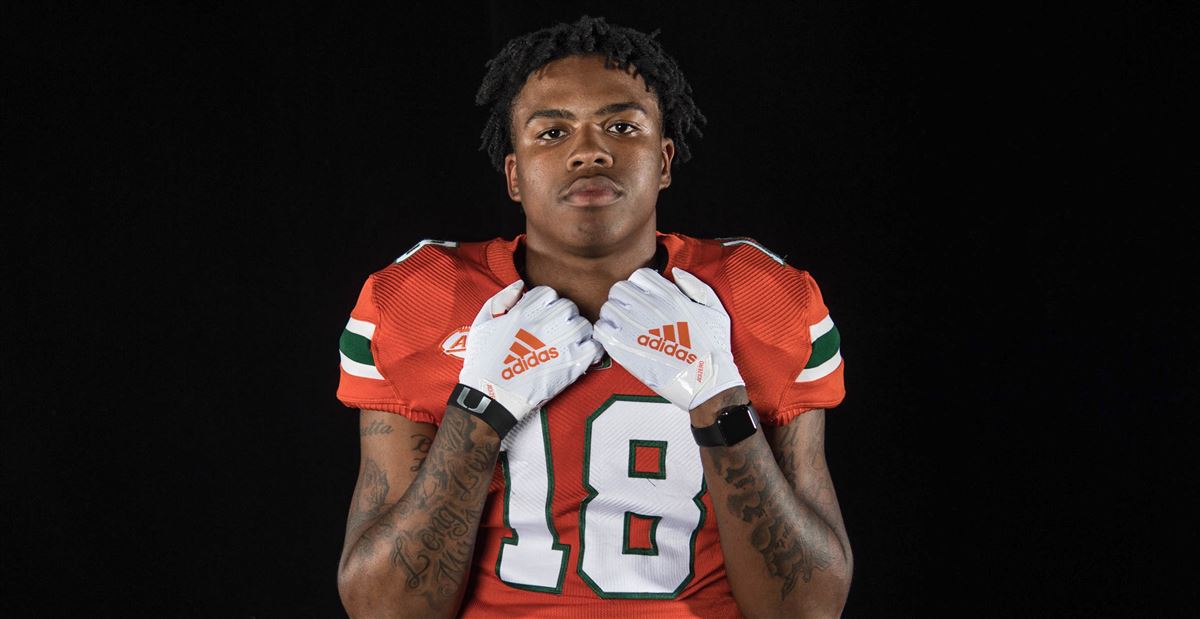 6-foot-2, 205-pounds
Brantley was the first tight end commit in the 2021 class back in February of 2019. Brantley is severely underrated as the No. 35 tight end for this cycle. He possesses elite pass-catching and route-running abilities but will need to work on his strength and tenacity as a blocker.
Offensive Line:
After an abysmal 2019 campaign, it became even more obvious that Miami had a problem on the offensive line. A serious lack of depth meant that UM's starting tackles on both sides were freshmen. This led to Miami giving up 51 sacks in 13 games which ranked fourth-worst in the entire country. Things may be looking up; however, Miami added new offensive line coach Garin Justice and will be running a new style of offense which is said to be less complicated and less demanding on our young offensive line.
Offensive line targets this cycle: 3-4
OL Laurence Seymore (Miami Commit)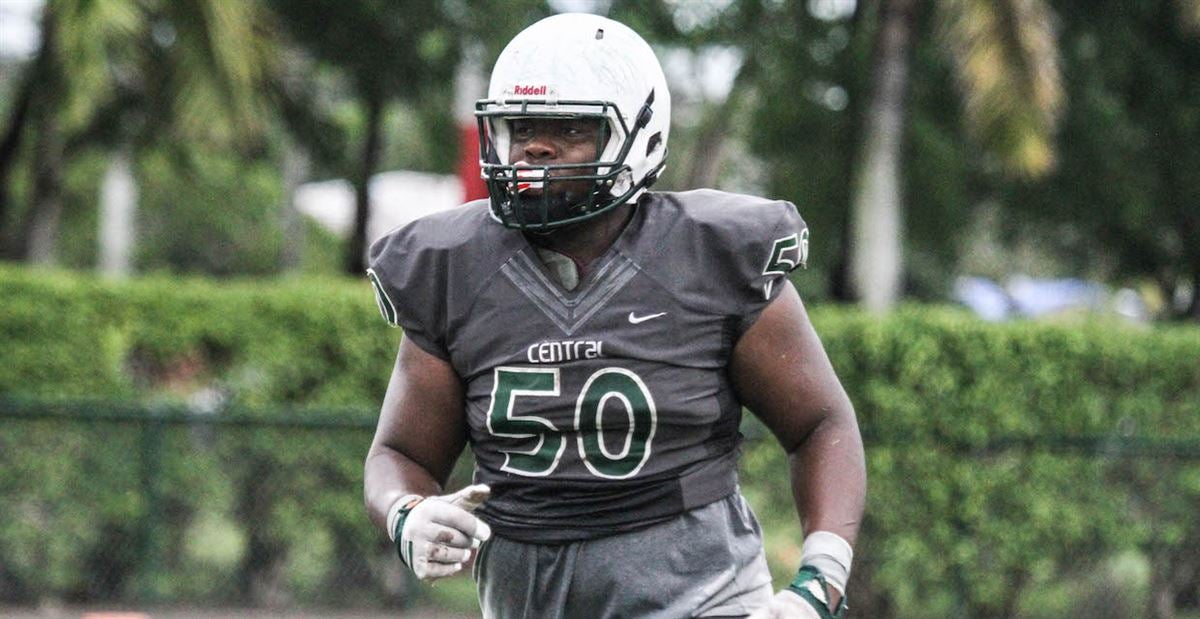 6-foot-1.5, 293-pounds
One of the true staples of this recruiting class, Seymore has been committed since his freshman year in high school. He plays tackle for the powerhouse Miami Central squad but projects as a guard at the next level. Seymore told 305Sports that he's still keeping all of his options open and plans to take all five of his visits. However, given UM's recruiting success this offseason, I believe he'll stick with his pledge to the Canes and enroll early in the spring.
OL Michael McLaughlin (Miami Commit)
6-foot-7, 255-pounds
The second offensive line commit came from the four-star tackle prospect out of Marjory Stoneman Douglas. McLaughlin is a raw prospect who will need to add weight and strength in Miami's strength and conditioning program but possesses elite measurables and upside. McLaughlin looks to be the left tackle of the future after a couple of years of development.
OL Ryan Rodriguez (Miami Commit)
6-foot-3, 280-pounds
Miami has found their center of the future in Rodriguez. The star offensive lineman out of Miami Columbus was long suspected to pledge to the Canes before it finally went public in April. The three-star plays with a strong base and stuns rushers ranked much higher than him. Rodriguez will sit behind incumbent center Corey Gaynor before earning the nod for the 2021 season.
Defensive Tackle:
The defensive line has never been a problem in Manny Diaz's tenure at Miami. The Hurricanes have six scholarship defensive tackles for the 2020 season, but senior Jon Ford will be graduating this year and junior Nesta Silvera could possibly declare for the NFL draft if he has a big season. Miami took three defensive tackles last recruiting cycle but look to add elite talent to the 2021 class.
Defensive tackle targets this cycle: 2
DT Leonard Taylor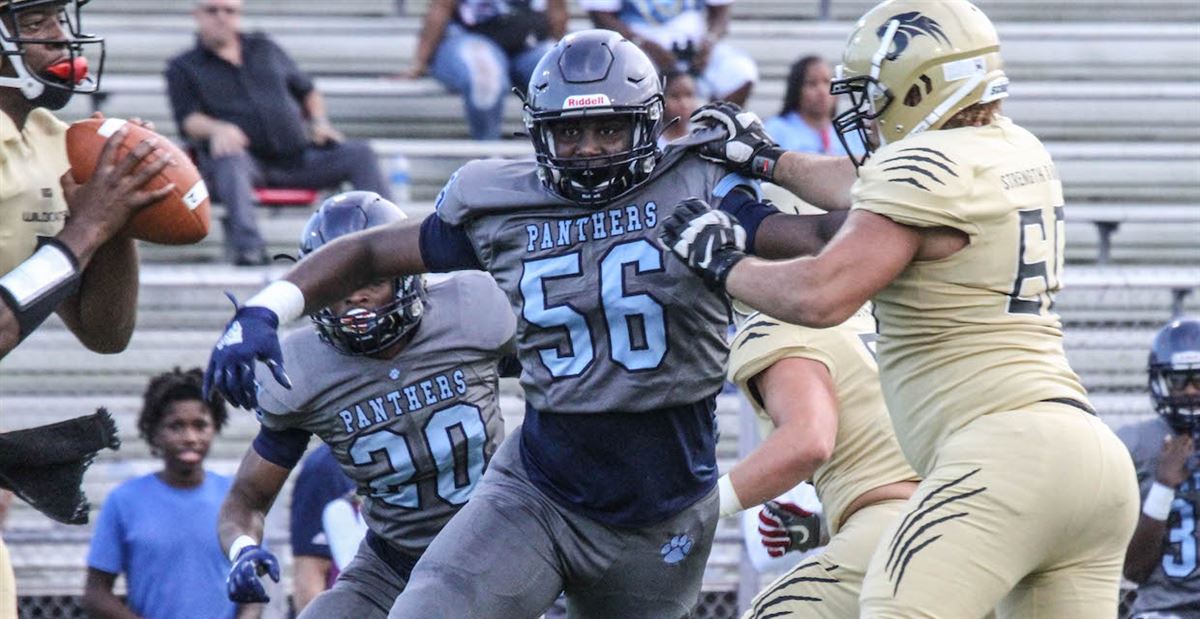 6-foot-4, 255-pounds
Another member of the beloved "Palmetto Five" is Taylor, the No. 1 ranked defensive tackle in the country per 247Sports. Taylor is scheduled to decide between Miami and Florida on August 6. The Canes have emerged as the favorite, picking up the majority of Crystal Ball predictions on 247Sports.
Taylor is a consensus five-star and perhaps the best defensive tackle prospect to come out of Dade-County in years. He has the potential to come in and play right away for UM and will certainly move the Hurricanes up on the recruiting rankings.
DT Allan Haye (Miami Commit)
6-foot-1, 296-pounds
Haye is a three-star prospect out of Chaminade-Madonna Prep. He registered 68 tackles, eight tackles for loss and eight sacks in 2019. Using his long arms, he looks to add to the depth of the defensive tackle room and push for playing time in a year or so.
Defensive End:
Unquestionably the strongest and deepest position group on Miami's roster is defensive end. Miami returns a loaded defensive end room with Greg Rousseau leading the pack following a 15.5 sack season which was second in the country. Miami also added AAC defensive player of the year in Quincy Roche from Temple and returns former No. 1 overall recruit Jaelan Phillips who is fresh off a redshirt season and is hungry for serious production in his junior year.
Defensive end targets this cycle: 2
DE Jabari Ishmael (Miami Commit)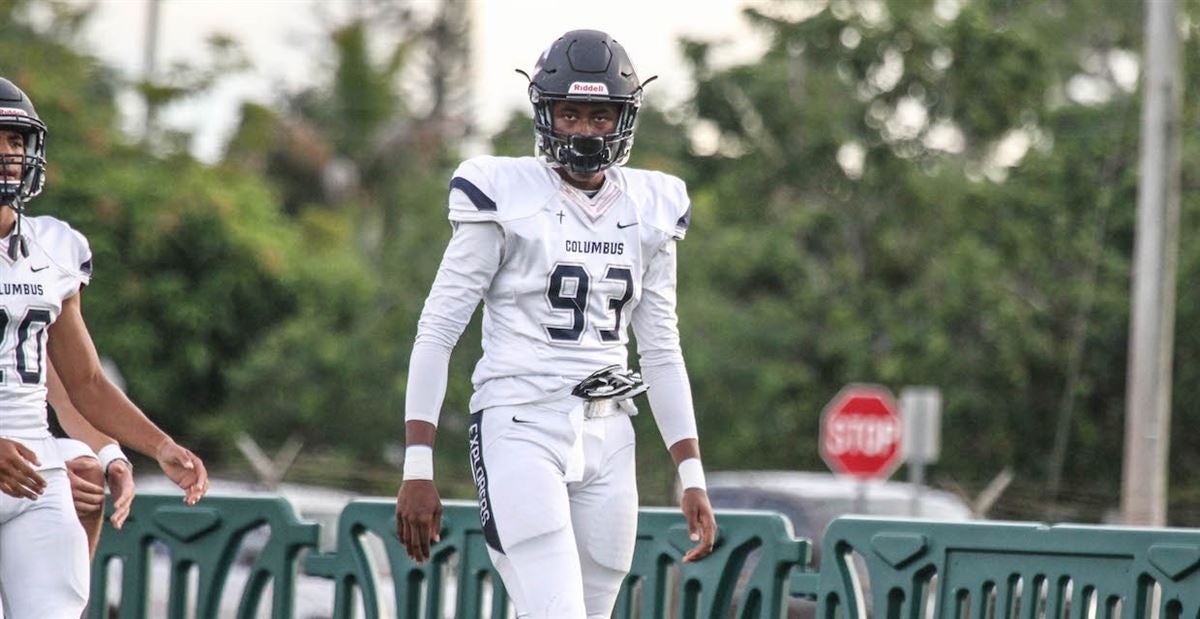 6-foot-5, 210-pounds
The four-star defensive end out of Miami Columbus committed just two weeks ago. His measurables remind many of Greg Rousseau out of high school. Ishmael is the son of long-time strength and conditioning assistant at UM, Victor Ishmael. His elite length and plus athleticism make him an intriguing project who could make a strong impact down the line for the Canes.
DE Thomas Davis (Miami Commit)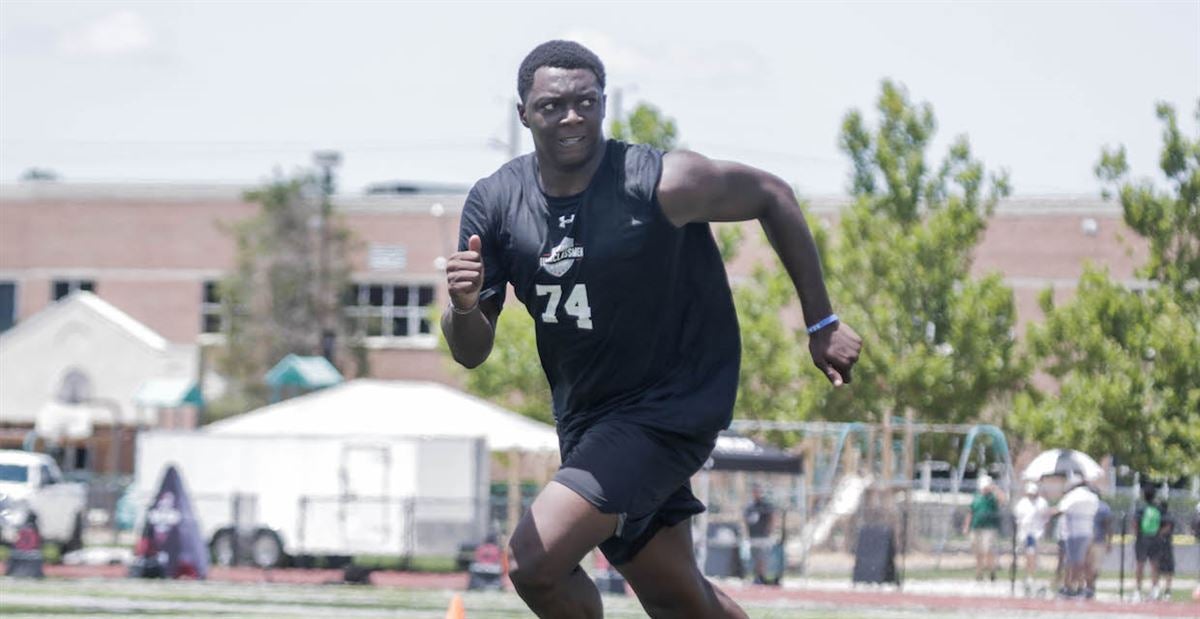 6-foot-0.5, 235-pounds
The most recent Miami commit out of Valdosta, Georgia is Thomas Davis, who projects as an outside linebacker/edge rusher hybrid. He possesses the speed and strength to be an edge rusher, however, he lacks the length to have his hand in the dirt. Davis will add versatility and athleticism to Miami's defense.
Linebacker:
The Hurricanes have been spoiled for years with the consistency and leadership of four-year starters Shaq Quarterman and Michael Pinckney. Previously among that group was Zack McCloud, however, McCloud opted to redshirt for his senior year to preserve a final year of eligibility in order to focus on his body and get healthy to lead a young core of linebackers for the 2020 season.
Linebacker targets this cycle: 3
LB Tyler Johnson (Miami Commit)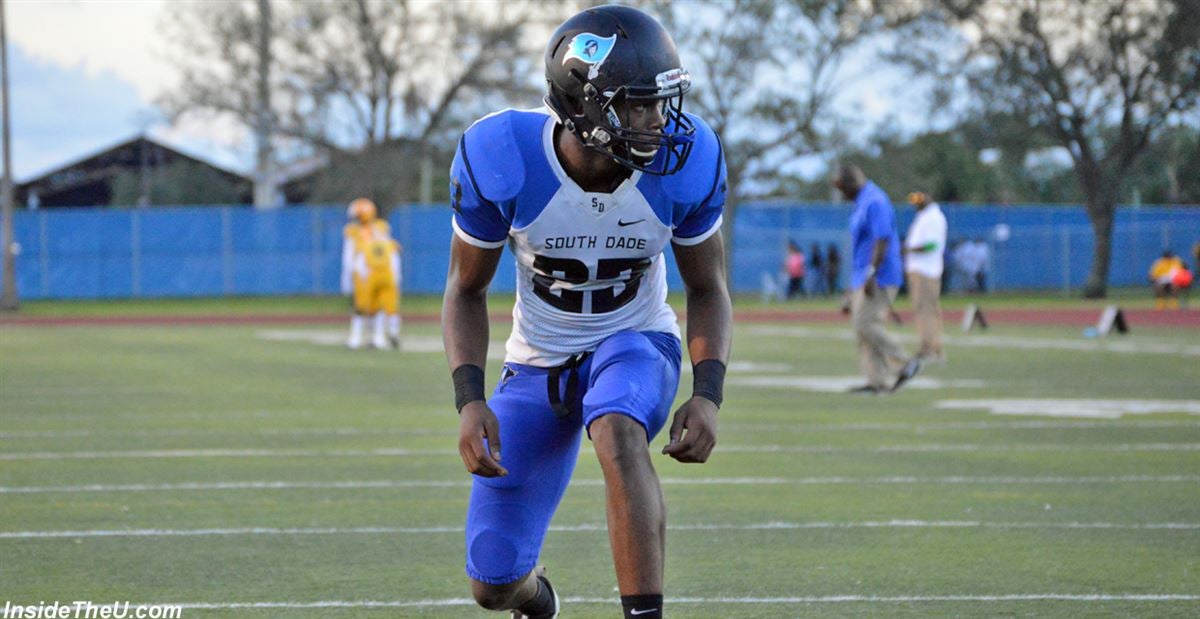 6-foot-2, 200-pounds
The brother of former Hurricanes standout Jaquan Johnson, Tyler Johnson looks to add to the family legacy as a Hurricane. Miami needs to add linebacker depth and the three-star has the size and skill to make an impact for the Canes down the line.
LB Ja'Corey Hammett (Miami Commit)
6-foot-3, 205-pounds
The third Northwestern Bull in this mock class is Ja'Corey Hammett. The twitchy athlete will add athleticism to the linebacker room as he transitions from defensive end in high school to linebacker in college. Hammett looks to continue the ever-growing tradition of Northwestern Bulls making plays on Saturdays for the Canes.
LB Deshawn Troutman (Miami Commit)
6-foot-1, 205-pounds
The tackling machine out of Edgewater High looks to round out this linebacker class as the only true middle linebacker. Troutman is a Miami native who relocated to Orlando as a middle schooler and looks forward to putting on for his city.
Cornerback:
Perhaps the thinnest position group on the defensive side is cornerback. Miami returns starting corners DJ Ivey and Al Blades Jr., but no other corner on the roster has seen any significant time on the outside. The lack of proven production means that there is a serious question mark on whether this position group can sustain the level of excellence that the Miami defense is held to. There isn't much that can be fixed with this recruiting cycle, nevertheless, Miami looks to add depth and elite talent this cycle.
Cornerbacks targets this cycle: 2-3
CB Jason Marshall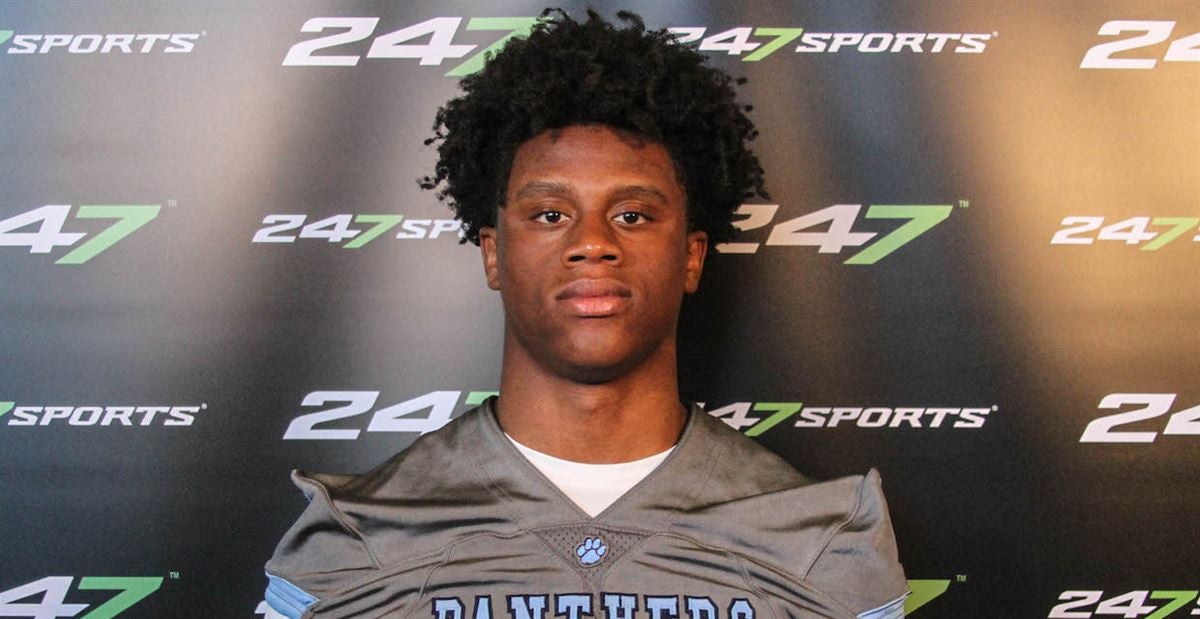 6-foot-2, 180-pounds
The highest-ranked member of the "Palmetto Five" is five-star corner, Jason Marshall. Marshall's commitment would make him the highest-rated cornerback Miami has landed since Brandon Harris in 2008. The 6-foot-2 stud recently included Miami in his top five. Miami is battling Alabama and Florida for Marshall's pledge and seemed to be in a comfortable third place for a while. However, rumors have been circulating recently that Miami may not be as far behind as it once seemed.
CB Tim Burns (Miami Commit)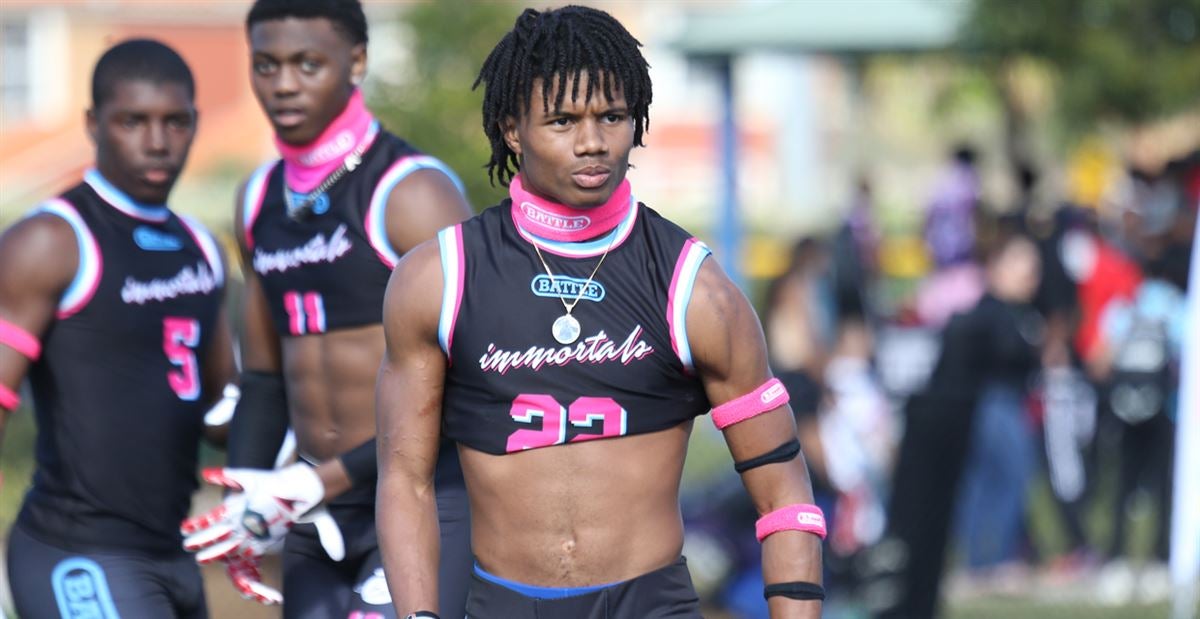 5-foot-10, 145-pounds
The fourth Northwestern Bull committed in this class is Tim Burns. Though Burns is slightly undersized, he possesses all the swagger and confidence you'd expect from a South Florida defensive back coming off his third straight state championship. Burns has seen success against the best receivers the nation has to offer yet is underrated as a three-star.
CB Malik Curtis (Miami Commit)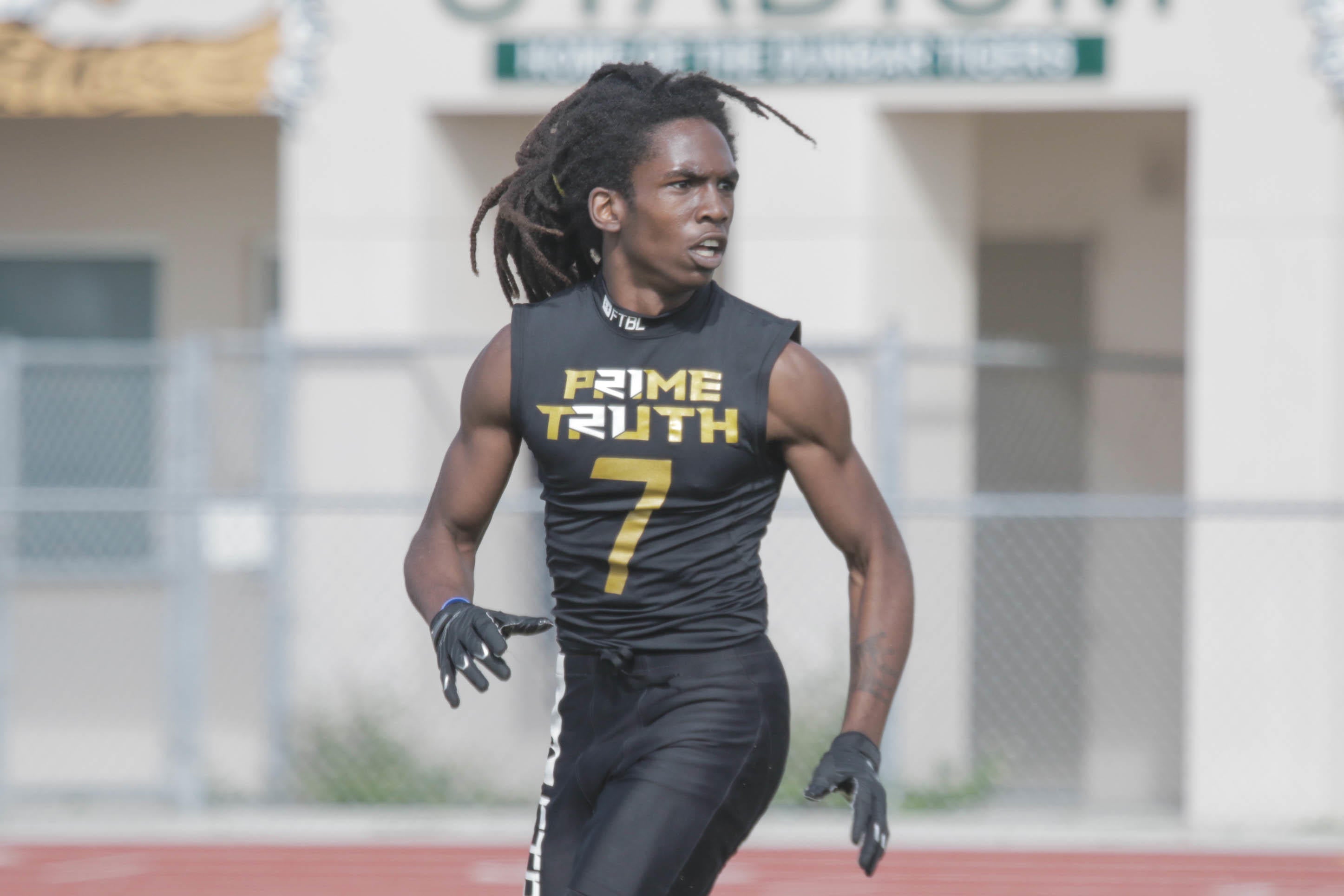 5-foot-11, 160-pounds
Curtis is a project corner that position coach Mike Rumph will look to coach up and hopefully create a gem in the future. Curtis has shown his playmaking ability on offense in high school but is being recruited to play cornerback at the next level.
Safety:
Safety has become a recruiting specialty in the last few classes. Since the 2018 class, the Hurricanes have added six four-star safety's which has created an enormously talented and deep position room. Stacking talent is the name of the game though, and Miami looks to do just that.
Safety targets this cycle: 2
S James Williams (Miami Commit)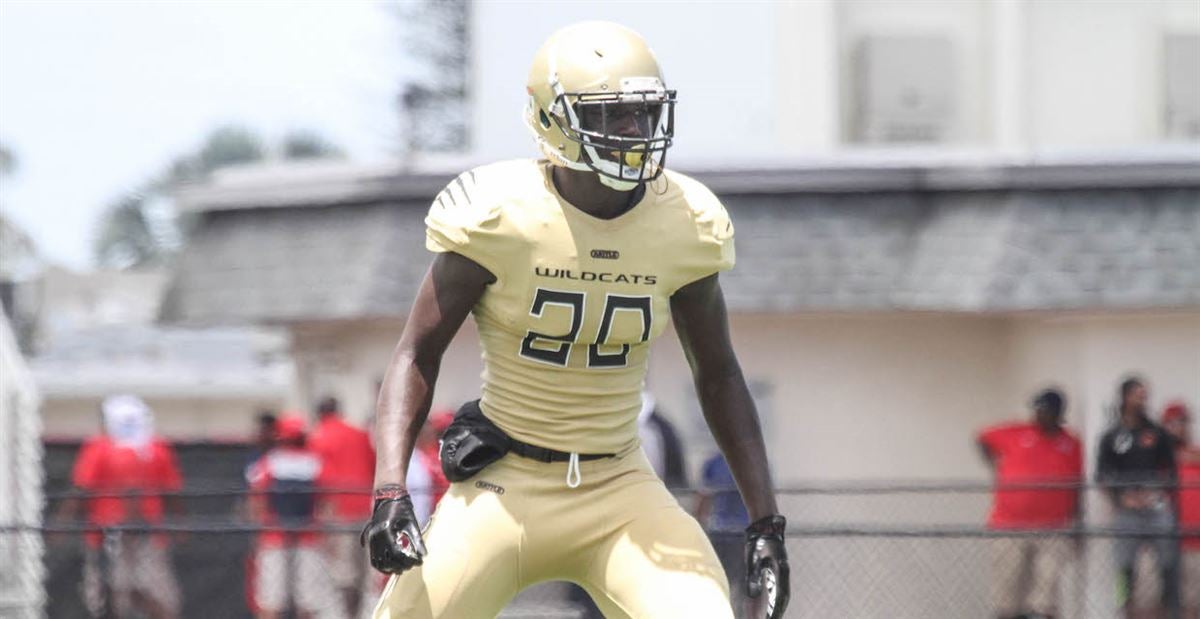 6-foot-5, 218-pounds
When Williams committed last week, it shocked the recruiting world and put Canes fans in a frenzy. The five-star athlete was long believed to be a heavy Georgia lean but came to the conclusion that staying home was the best option for him.
Williams is a massive human being and is definitely bigger than any true safety in America for this recruiting class. His height and length suggest defensive end in college, but Williams insists he's a safety and his tape shows it. He's fluid in his hips, can cover tons of ground with his long strides, can lay the boom on anyone in his path and has a knack for high pointing the football. He truly is as elite as elite gets.
S Kamren Kinchens (Miami Commit)
5-foot-11, 201-pounds
The best safety prospect in Dade-County is headed to The U. Kinchens is the fifth and final Northwestern Bull in the 2021 class and completes the sweep of Bulls players Miami recruited and successfully got to commit.
Kinchens is a true ball hawk, as he recorded 13 interceptions in two seasons for the state champions. He adds to the truly elite depth at safety for the Hurricanes.
Kicker:
Ever since Michael Badgley left for the NFL following the 2017 season, there has been a massive hole at kicker. Bubba Baxa was wildly inconsistent and it cost Miami a handful of games that could have been won otherwise. Miami added FIU transfer Jose Borregales for his final year of eligibility and now looks to replace him for the 2021 season.
Kicker targets this cycle: 1
K Andres Borregales (Miami Commit)
5-foot-11, 150-pounds
UM has their kicker of the future in five-star prospect and No. 7 ranked kicker in the country per Kohl's Kicking Borregales is the little brother to Miami transfer Jose Borregales and will look to take over the kicking duties from his older brother after this season.
The Class:
If all the stars align, the 2021 class wound includes 24 commits — consisting of three five-stars, nine four-stars, and 11 three-stars. This class would've ranked as the No. 10 recruiting class in the 2020 cycle and No.11 in 2019.
The blue-chip ratio (ratio of four and five-star prospects in a class) for this class is 52% making it championship caliber.
Out of the 21 current commits, the only recruit not included in this mock class is four-star DT commit Savion Collins. The reason being that the two sides are barely speaking, according to a report from Barry Jackson of the Miami Herald. Collins has expressed his desire to flip to Florida and Miami has moved in another direction at the position.
Though this class is impressive on sheer numbers alone, perhaps the most impressive stat is the fact that 19 of the 24 players in this class are from south Florida. Additionally, this class includes three of the top seven prospects in all of the Sunshine State.
Given how South Florida has been ransacked by out of state schools in recent years, it's especially impressive to think that Miami can keep the majority of them home. Though there is a long way to go until National Signing Day, the class of 2021 is shaping out to be a historic one for the Canes.